Our Dentists & Dental Hygienists in Richmond, BC: the Moncton Dental Team
Our dedicated team at Moncton Dental have a wide range of dental training and expertise. If you'd like to know a little bit more about our team, we welcome you to take a look at our bios. And, if you're living in the Richmond, BC, area, we'd like to get to know you too!
So, give us a call today to book an appointment or consultation!
Dr. Sadaf Fazel
Dentist, Owner

Hi! I am Dr. Sadaf Fazel. Welcome!
I was born to and raised by a family of dentists. My late father, one of the pioneers of dentistry, set a particularly great example for me in this career path. I learned from an early age that the dental office is no one's favourite place. That is exactly why my utmost mission is to create an environment of gentle care and comfort to practice high-quality dentistry. I take pride in my ability to provide continuing care for many amazing patients; many of whom have been fearful of going to the dentist for a very long time. My goal is to make sure my patients are as comfortable as they can possibly be in the dental chair.
My passion is to create a beautiful smile that you can show off with pride and confidence. I truly believe that a healthy and confident smile can vastly improve one's self-esteem and quality of life. To pursue this passion I have furthered my knowledge in delivering cosmetically pleasing results that are highly functional through many continuing dental education courses. I have received extensive training and experience in Invisalign having done well over a hundred cases with extremely satisfied patients.
I'm a firm believer in continuous learning, I enjoy educating my patients regarding their oral health and dental needs. I enjoy simplifying complicated concepts in dentistry with the aid of videos and presentations, in order to make my treatments easy to understand for my patients. I believe that patients should be active participants in planning for their dental care.  The vast improvements in current dental technologies have made educating patients and delivering treatment much more feasible hence we have invested in dental technology that only a handful of dentists make use of.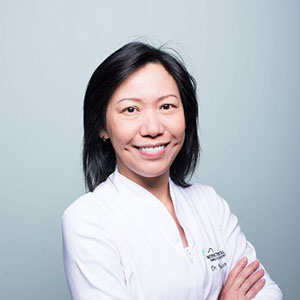 Dr. Judy Yuen
Dentist

Dr. Judy Yuen was educated in England and received her dental degree from the University of Liverpool. Dr. Yuen has experience providing dentistry in the UK, Hong Kong and Yellowknife.
She obtained the National Dental Examining Board of Canada Certificate in 1994, joined Moncton Dental in 1996 and is an Invisalign® provider. Dentists are required by their governing college to continue to advance their education. Dr. Yuen has surpassed this requirement every year since her registration.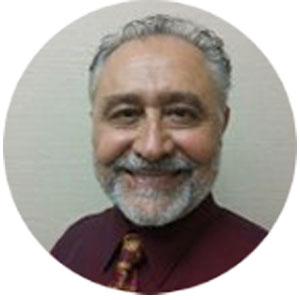 Dr. Kathem Talebian
Dentist

Dr. Kathem Talebian graduated from the University of Baghdad. Upon graduation he completed a four-year post-doctorate hospital residency training in Oral Surgery in the UK. He has been in periodontal study clubs in Vancouver for over 30 years. Dr. Talebian is American and Canadian National Dental Boards certified and has been practising dentistry in BC for over 30 years.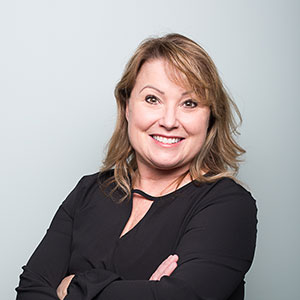 Kirsten
Manager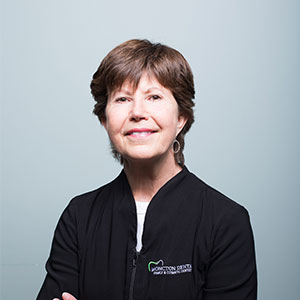 Bernie Gartner
Dental Hygienist

Bernie graduated from Kelsey Institute as a Certified Dental Assistant. There she worked in a children's program in the elementary school system. Then she attended the University of Alberta in Edmonton and graduated as a Registered Dental Hygienist.
She also had the opportunity to work on the island of St. Lucia where she learned to scuba dive during her spare time. Bernie joined Moncton Dental in 2000. Bernie's excellent clinical and interpersonal skills show her commitment to providing excellent dental hygiene care.
Bernie is a member of the Canadian and BC Dental Hygiene Associations.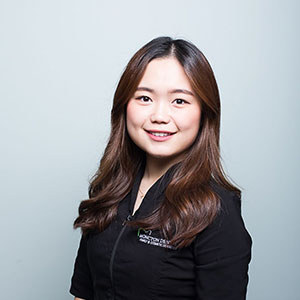 Emily
Dental Hygienist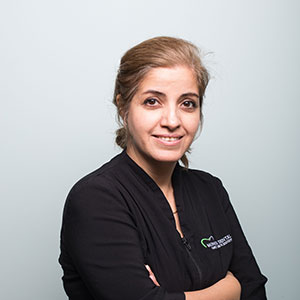 Shirin
CDA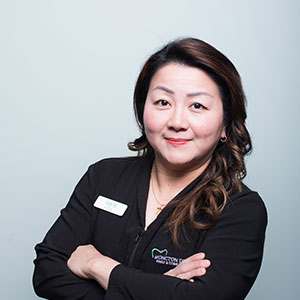 Leslie
CDA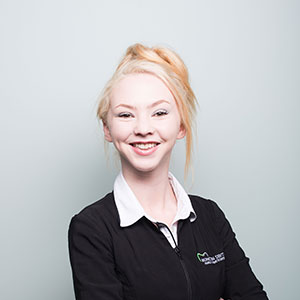 Mikayla
Administrative Assistant

Mikayla was raised right here in Steveston. She is Moncton's Dental's patient care coordinator and has wonderful communication skills. Mikayla will be that friendly face you see when you enter and leave the clinic. She is the person to ask for should you have any questions about your dental insurance benefits. In her spare time, Mikayla enjoys exploring the outdoors and getting lost in a good read.


REFERRALS
We are offering a $50 gift card per new patient referral*
*New patient referral includes; exam, x-ray, scaling, polishing, and fluoride treatment.